Convocation Chapel Fall 2021
Image
The annual Convocation Chapel was blessed with a bright fall day as the Ambrose community gathered in celebration of the new academic year. "Wise, Joyful and Redemptive Engagement" was the chosen theme, taken from the Ambrose mission statement. Participants moved through three different campus locations, each of which was dedicated to one of the qualities that Ambrose seeks to instill in students. The community then convened for President Gordon T. Smith's address on "Christian Hospitality."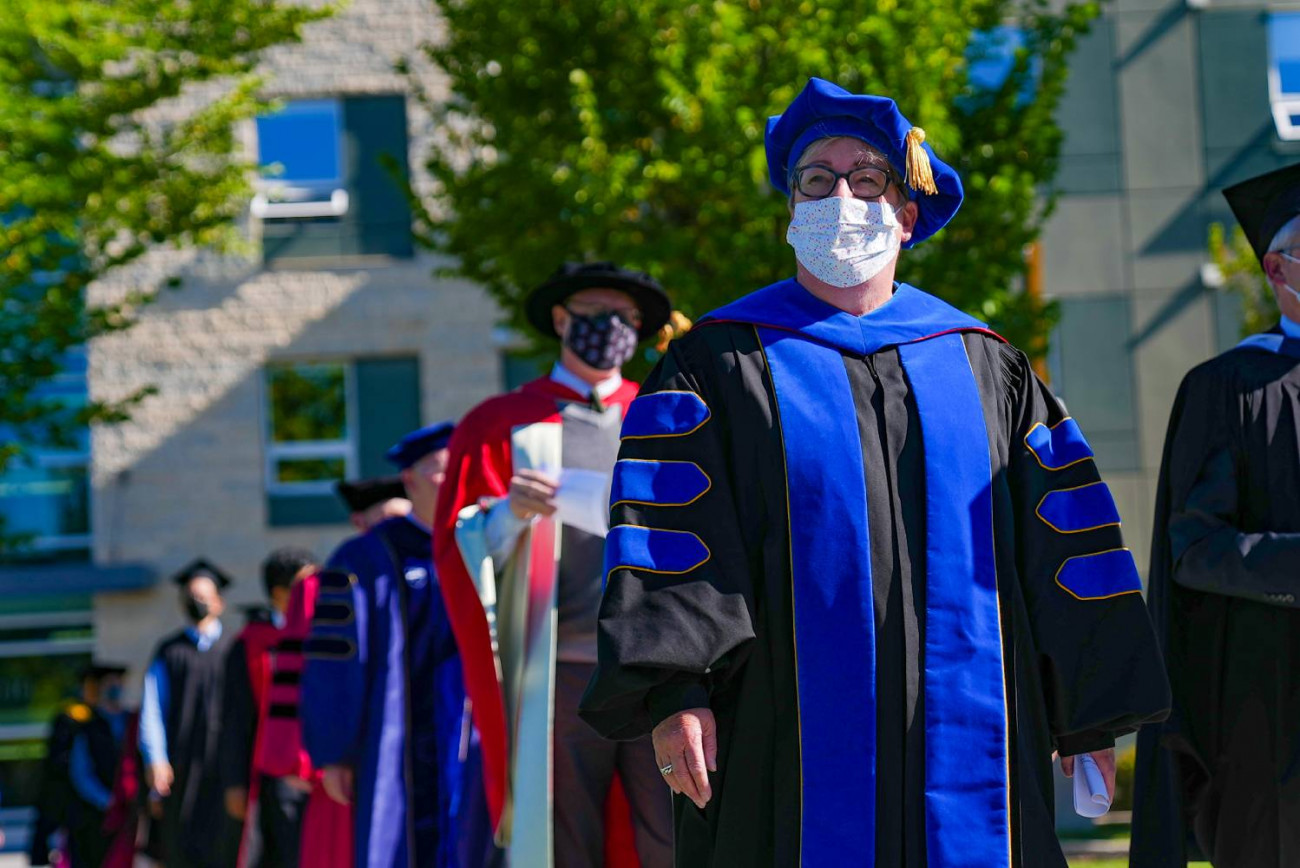 The Convocation Chapel began with a faculty processional around Mahood Commons. Pictured at the front of the processional is Dr. Pam Nordstrom, Provost and Vice President Academic.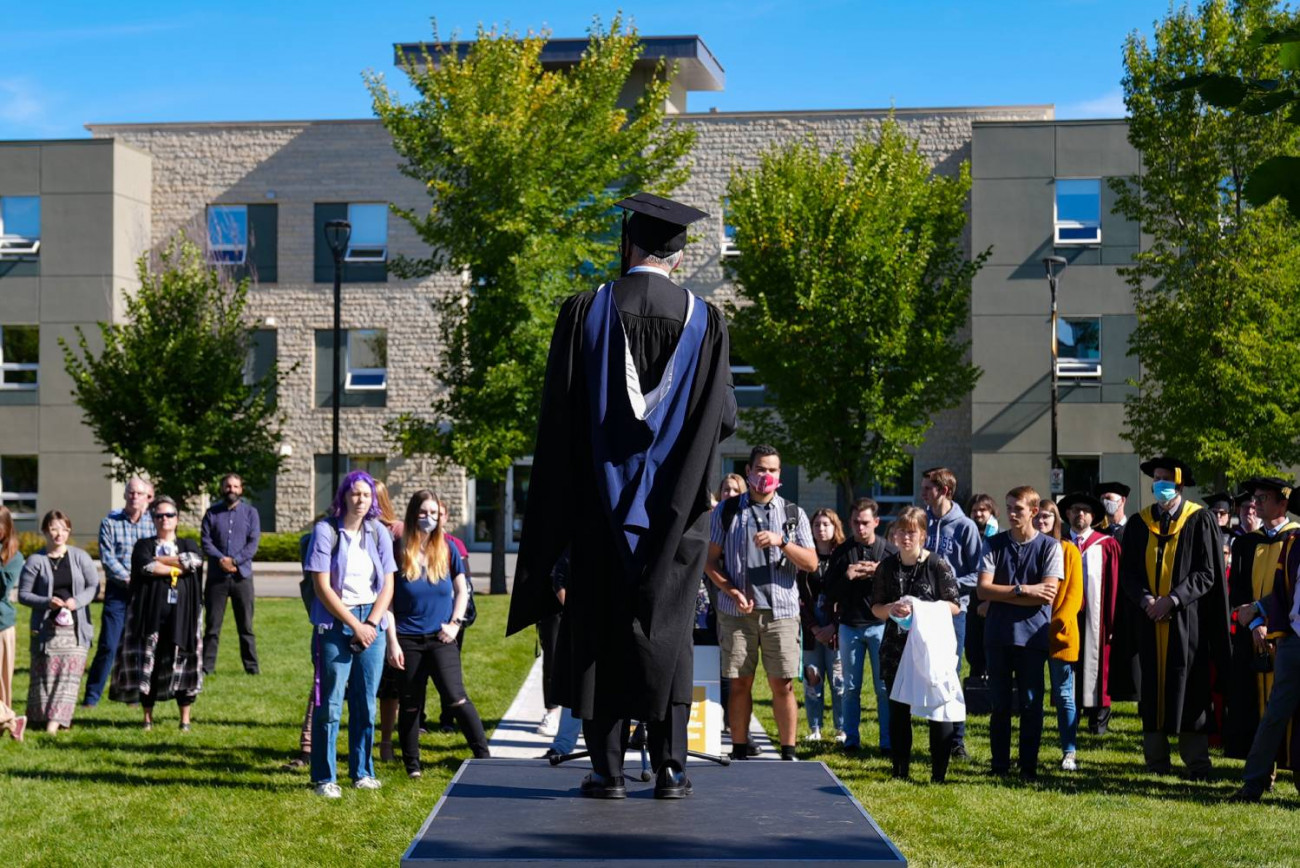 Introducing the theme of "Wise, Joyful and Redemptive Engagement" is The Rev. Terry Fach, Campus Chaplain.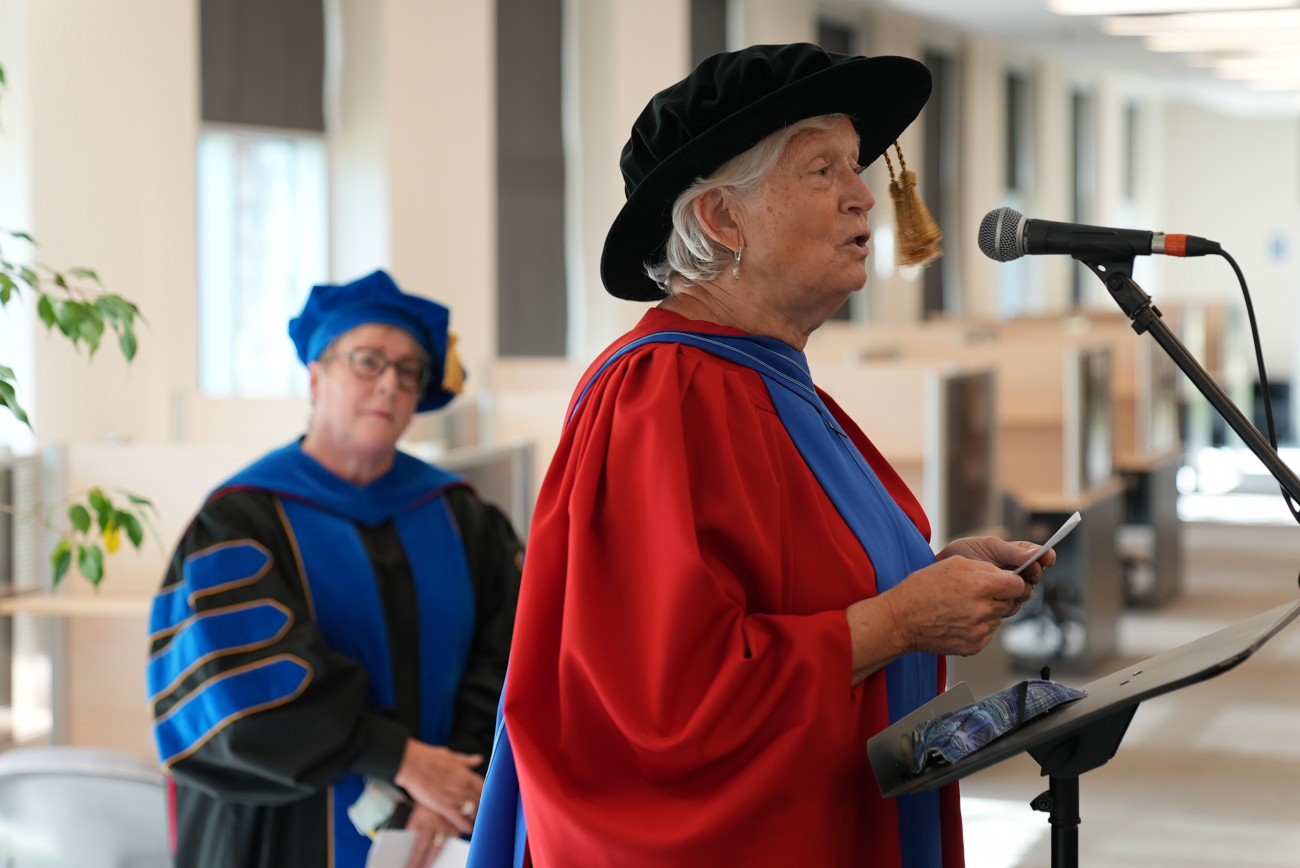 WISE:  The library was a natural setting for the discussion of wisdom. Dr. Pam Nordstrom (pictured in the background) served as emcee, while Dr. Jo-Ann Badley, Dean of Theology, (in foreground) related personal stories concerning the attainment of wisdom, as did Dr. Kyle Jantzen, Dean of Arts & Science.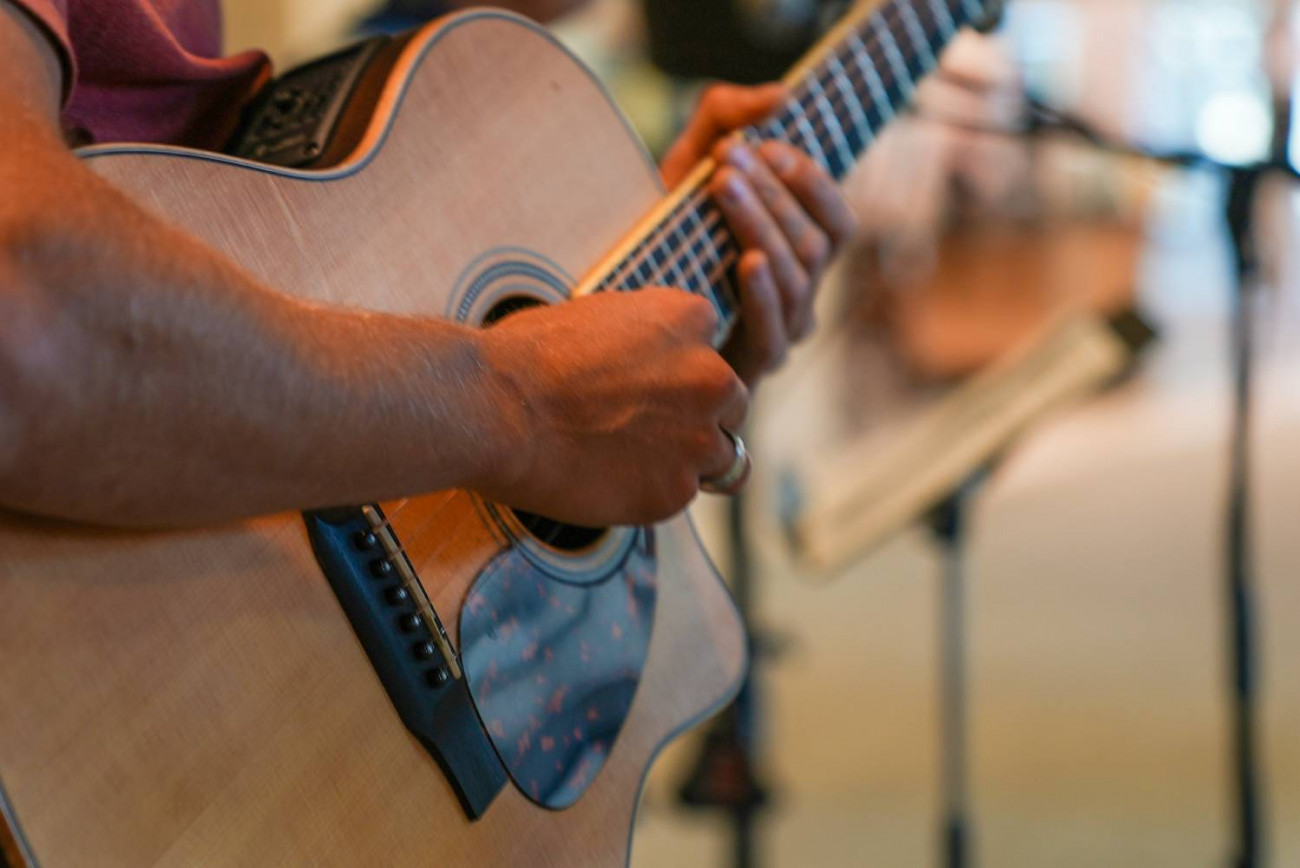 JOYFUL: John Vooys, Worship Coordinator, led the community in joyful song, while Val Lieske, Associate Director of Theatre, encouraged students to be attentive to where they experience true joy and let it lead them into fuller understanding of their callings.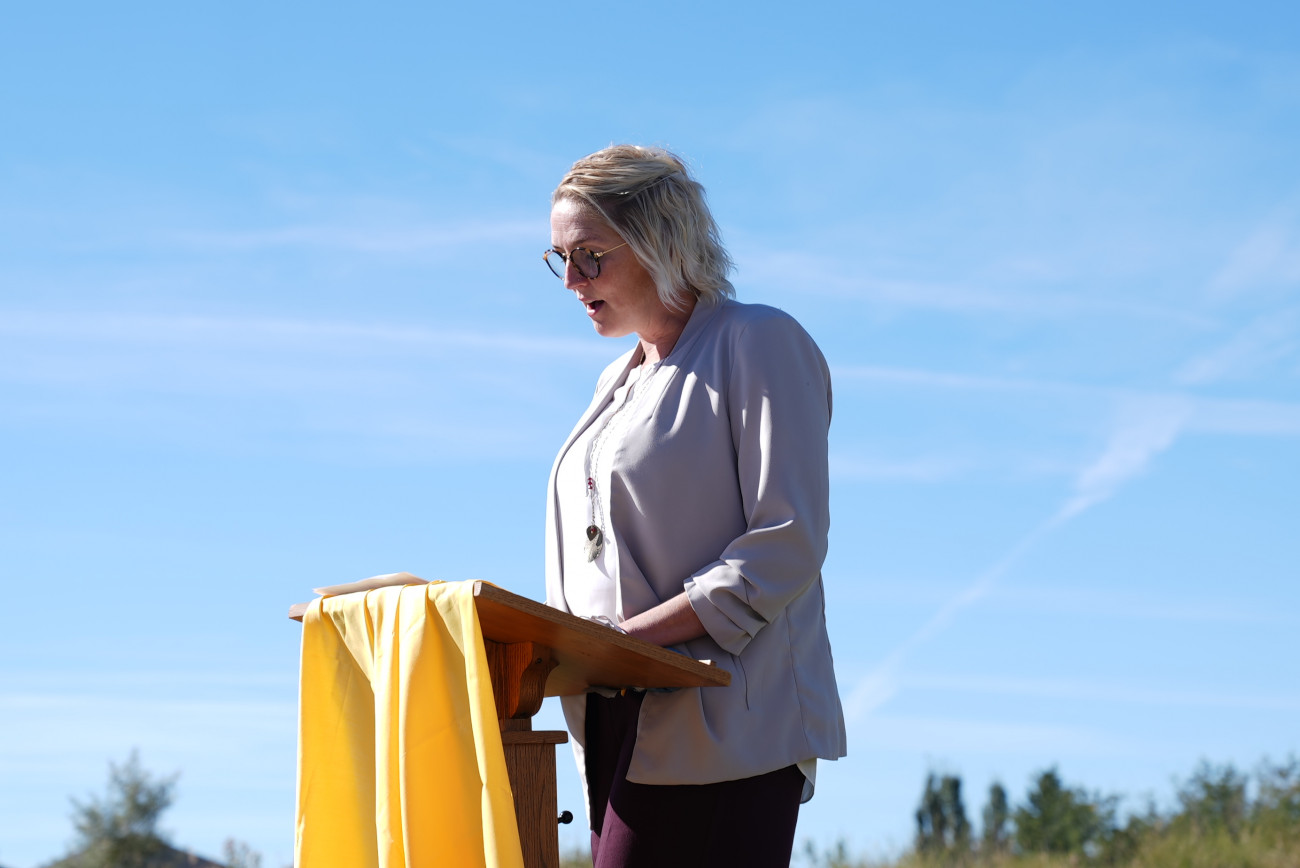 REDEMPTIVE: Monique Verhoef, Associate Vice President Student Life, delivered reflections on our Christian call to be redemptive in this time and in this place. She ended with a land acknowledgement honoring the indigenous communities who once inhabited the ground on which Ambrose now stands.
Dr. Gordon T. Smith, President, delivered the keynote address on "Christian Hospitality," which can be viewed here.
Wednesday, September 15, 2021