Why Seminary?
Christian ministry invites you to be attentive to God's call on your life by opening your heart and mind to leadership and service.
Skilled and inspiring faculty lead you deeper into Christianity, bringing your faith into clearer focus, informing your identity and enhancing your understanding of ministry.
Rigourous, respected programs grow your theological knowledge and skills.
A diverse student body opens avenues of discussion and broadens your perspective.
Flexible learning fits your life - whether it's the convenience of online, weekend and evening courses or a program that ladders from a certificate to a graduate degree so you can build your credentials class by class.
From our Seminary Faculty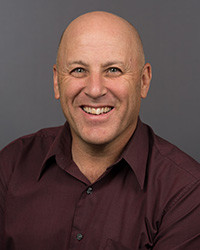 "I love teaching here because the focus is on mutual learning. I'm never called upon to be a talking head, but always challenged to shape a vigorous conversation about life and faith, God and people, church and culture, Scripture and creation. We all come away wiser."
Mark Buchanan - Associate Professor, Pastoral Theology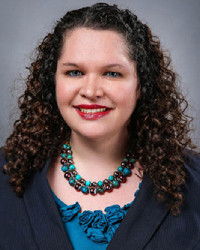 "I love teaching Scripture to our seminary students because of the richness that comes with student's insights from their past experiences. The diversity of students from different programs feeds into their learning: those training for chaplaincy, pastoral ministry, and intercultural ministry sit beside one another and ask deep questions that reflect ministry to the church, to the sick and dying, and to our hurting world."
Beth Stovell - Assistant Professor, Old Testament
This is...
Diversity
A rich campus life starts with diversity - of people, professionals, peers and perspectives. This is a place where you are constantly learning from others and they are learning from you. Experience the Christian faith in all its dimensions and inviting you to be part of many churches, congregations, groups and activities that enable you to discover the beauty, truth and goodness of God.
How worship shapes your learning
The Seminary's weekly Word and Table chapel service is at the core of your campus life. You worship in a setting where students and professors serve side-by-side. Afterward, the fellowship continues as you share a meal in the Seminary Commons student lounge.
A campus where learning thrives
Welcoming, new and modern, the Ambrose campus has plenty of spaces for individual and group learning, connecting with professors and friends, and taking part in the many athletic, social and spiritual activities that are part of campus life.
True community
Ambrose Seminary is a unique, diverse on-campus learning community made richer because you are surrounded by people who share a desire to expand knowledge and thrive in an environment devoted to ministry. You engage with people who inspire, challenge and support you, and might just find yourself growing in ways you never imagined.
Seminary Viewbook
Step by Step
As classes add up, so do your credentials. Five classes gives you a certificate, at ten you have a diploma and at 20 you've completed a full degree.
  Hybrid Weekend and Online