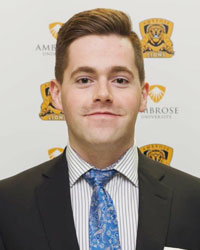 Daniel Randell - Editor
Daniel C. Randell is a student of history and business and an avid reader and writer. He is a lover of English literature, and is both an editor and contributor to the Western Talent & Innovation Review. In his spare time, Daniel enjoys playing music and also maintains a history blog.
Rachel VanderWoude – Submissions and Copy Editor
Rachel is an English Literature major at Ambrose University, and hopes to graduate in 2020. She works for the Ambrose Writing Centre as a tutor, runs a magazine of her own, and has a blog (which is updated sporadically at best). Rachel has loved literature and poetry since she was little, and is a voracious reader. Her favourite book is The Lord of the Rings by J.R.R. Tolkien. In her spare time, she might be found playing piano or violin, or else up a tree somewhere enjoying nature.
Heather Mack – Submissions and Copy Editor
Heather is an English Literature student at Ambrose University who is due to graduate in 2019. After graduation, Heather hopes to pursue a career in Social Work. Her goal is to work as a clinical social worker counselling youth who have experienced trauma. She is passionate about people and loves to hear their stories. Heather is a creative writer and an avid reader; if she isn't with a friend (or a stranger) listening to their story, she is off somewhere with her nose in a book: coffee in one hand, and a pen in the other.
Julia Kennedy – Managing Editor
Julia is a ministry student-turned-English Literature major at Ambrose University. She is a passionate reader, amateur writer, and a bit of a grammar nerd. Julia truly enjoys editing and proofreading other people's work and even likes to edit her friends' papers just for fun. In her spare time, she loves exploring Calgary and area with her husband and dog and having conversations with friends over good food.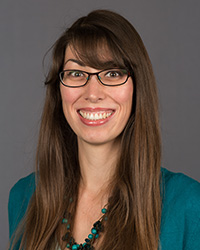 Elizabeth Gripping – Advisor
Elizabeth holds a BA from Ambrose University and an MA from the University of Alberta, both in English literature. She specializes in Canadian literature, particularly contemporary experimental poetry, but she enjoys and appreciates works from a wide range of genres and periods. She has taught a variety of courses, including The Twentieth-Century Novel, Canadian Literature, and Film and Literature.
Elizabeth also holds a certificate in English language instruction from Cambridge University (CELTA) and enjoys teaching composition and English as a second or additional language. She currently coordinates the work of the Ambrose Writing Centre and Ambrose Tutoring Services.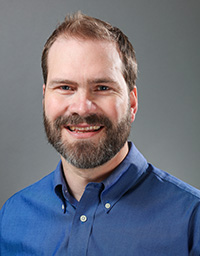 Darren Dyck – Faculty Advisor
Darren Dyck is an Assistant Professor of English at Ambrose University. He researches and writes on Shakespeare's connections to the world of medieval literature and thought, but his teaching interests are far broader and range from C.S. Lewis and J.R.R. Tolkien to Ancient Myth and Literature to Spiritual Autobiography. He also tweets.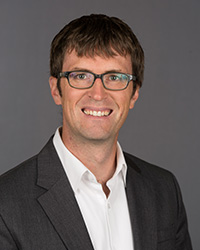 Jonathan Goossen – Faculty Advisor
Jonathan Goossen is Associate Professor of English at Ambrose. He focuses his attention on Renaissance literature because nothing more beautiful or true has been written in English. When not pondering the Great Chain of Being, he enjoys spending time with his much-beloved wife and children, taking the evening air on his patio, and tinkering with his van.