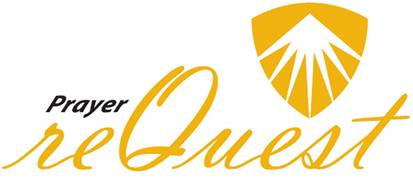 A place for Ambrose students, staff, and friends to pray and be encouraged.
Pray for Ambrose
Social Sciences Practicums
From Kim McLachlan,

Behavioural Science Program Coordinator
Pray for our students who are currently serving in their practicum placements: that they push themselves, gain new experience, learn a broad range of skills, and effectively contribute to the organizations they are serving across the city. Pray that they will be kept safe and healthy and will be adaptable in uncertainty.
Pray for students who are seeking placements for the fall – that organizations would be open to partnering with us and that students would have wisdom in choosing a placement that challenges them and provides excellent experience.
Pray for students facing physical and mental struggles while studying: for compassionate support and healing, and wisdom for all students balancing academic, health and other stressors.
Student Life
From Laurie Ashlin-Mayo, Student Life Administrative Assistant
We appreciate your prayer support for:
Our students
as they explore God's calling on their lives

for their finances as we see unprecedented inflation

for their sense of hope as they apply their learning to the complex challenges that are present in the world today.  

for those who battle with their mental health and for all students that resiliency and health will be fostered.

for summer job opportunities that will bolster their learning and help them achieve their goals

that they will be successful in their academic studies, as they study their disciplines

that they will develop the critical skills to navigate challenging and polarizing conversations and experiences

that they would find their time at Ambrose to be remarkable in terms of growth and belonging in community

that residence students would make new friends and have a sense of home

that the community will be joy-filled and rooted in Jesus

that students planning to graduate this term will find meaningful opportunities for work, career, and advanced studies
Student Life staff
as we foster well-being in ourselves and in the community

as we respond to the changing landscape of both student concerns and higher education

as we work to develop leadership capacity in student leaders

as we deal with complex issues including mental health concerns and respond to student needs

as we seek to provide a meaningful Christ-centered co-curricular experience for students

that we model Christ-centered living and hope for the future

as we help students navigate the challenges they face in a complex world