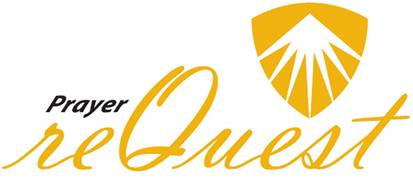 A place for Ambrose students, staff, and friends to pray and be encouraged.
Pray for Ambrose
Faculty of Theology 
From Bryce Ashlin-Mayo, Dean of Theology
Please pray for…
our School of Ministry students as they are formed and trained for vocational ministry.  They are entering the ministry at a unique time, and we desire to do all we can to prepare them for a changing world.  Pray for the students as they learn and for the faculty as they teach and guide them.
our Seminary.  We have students who study in Mandarin, students in Chile who study in Spanish (with our new partnership with the Alliance Seminary in Chile), students at our Beulah Alliance Church Embedded Seminary program, international students who are on campus, domestic students, and students who study with us online from around the world.  Our growing seminary is a unique and wonderful place of learning as we prepare men and women for the work of the ministry.
our faculty who tirelessly work to teach and care for our students.  They take on their task as a holy responsibility and would value your prayers as they do.
God to call more young men and women, as well as mature men and women for the work of vocational ministry (pastoral, intercultural, chaplaincy, etc.).  "The harvest is plentiful, but the workers are few." (Matthew 9:37b)
Faculty of Art & Science
From Kyle Jantzen, Dean of Arts & Sciences
Please pray for…
the spiritual and intellectual flourishing of students
the spiritual and intellectual flourishing of faculty members and their families 
comfort, strength, and relief for students who are experiencing anxiety about coursework, finances, or other life pressures
wisdom, strength, and grace for faculty in the midst of the many demands of the semester—teaching, marking, committee work, research, and other service
wisdom, strength, and grace for staff members who support the academic work at Ambrose
new faculty searches, that God would lead us to the right people to join the Ambrose faculty—dedicated academics who are able to bring their Christian faith into conversation with their academic disciplines
creativity, wisdom, and open doors to members of our constituencies as we develop new work-integrated learning opportunities (e.g. field experience, service learning, practicums) for Arts & Science students 
the financial resources we need to maintain and expand our educational mission
more new students to choose Ambrose as a place for education and growth
School of Education
From Makayla Hannay, Education Program Enrolment Administrator
Please pray for…
our students: may they find pockets of rest amidst the busy season
our partner schools and teachers: may they feel supported and have the strength to shape our pre-service teachers
our faculty: may they have renewed excitement as they finish out one semester and prepare for the next 
Dr. Martens, as she and the faculty prepare to finish up the cyclical program review. 
Student Academic Success
From Robyn t'Hart, Student Academic Success Assistant 
Praise God for the opportunity to learn in person, as well as online! 
Please pray …
That students would proactively seek support by attending workshops, tutoring sessions, career counselling, etc.  
That students would discern God's leading as they prepare for their careers. We pray especially that first-year students would catch the vision for God's redemptive work in the world and that graduating students would have the knowledge, skills, and courage to make their next transition smoothly.  
That our peer tutors and proctors would stay healthy (mentally and physically) and serve with joy, even as they juggle their own schoolwork, tutoring, other jobs, families, and church and community commitments. 
That our peer tutors and proctors would grow professionally and collegially as they work with students, faculty, and staff in new circumstances and with various challenges as part of their job roles. 
That students who are struggling academically would have the wisdom to prioritize well and to invest in their own learning.  
That we would be a compassionate, supportive community for students with disabilities, both those registered with Accessibility Services and those with Inclusion Alberta. 
That new students would feel peace as they settle into this new season of life, especially as they embark on their first round of papers and exams.  
That returning students would learn resilience  as they adjust to in-person learning and socializing. 
That our accessibility students would have strength and wisdom as they navigate university life and learn self-advocacy skills.