Along the Road to Freedom
Image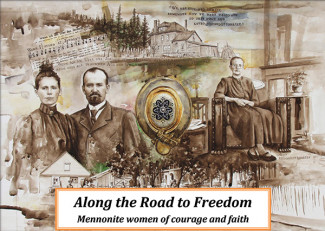 Mennonite women of courage and faith
The Ambrose Gallery is proud to launch the exhibition of 26 watercolour paintings by Ray Dirks that tell the story of women who brought their children out of the Soviet Union to lives of peace and freedom in Canada and Paraguay.
Join us for the opening program and reception on Sunday, February 25 at 2:30pm.
Read more about the collection, loaned to Ambrose by the Mennonite Heritage Centre.