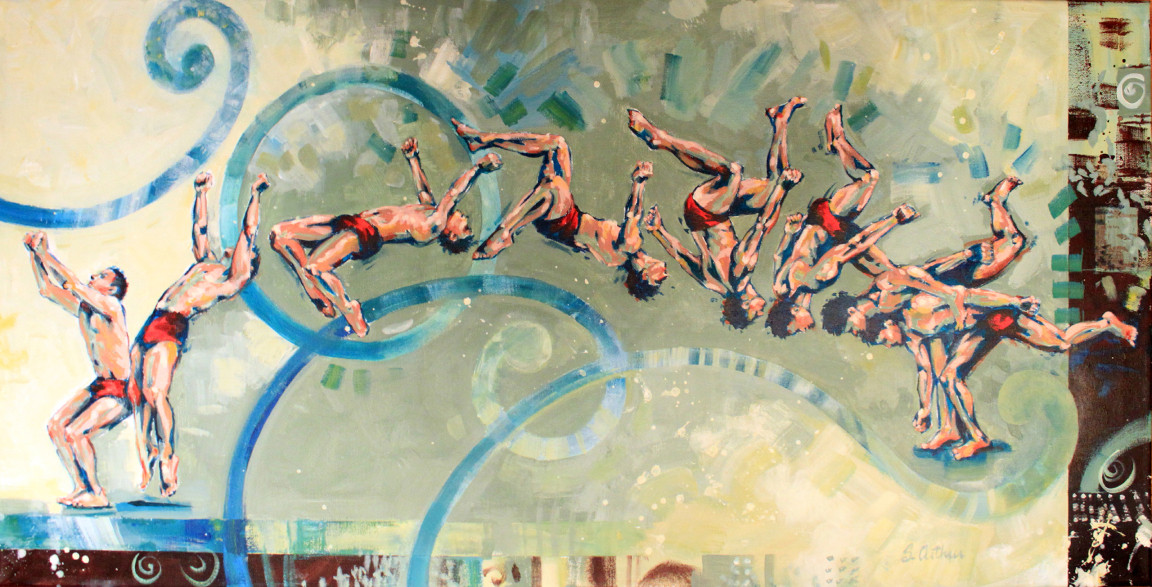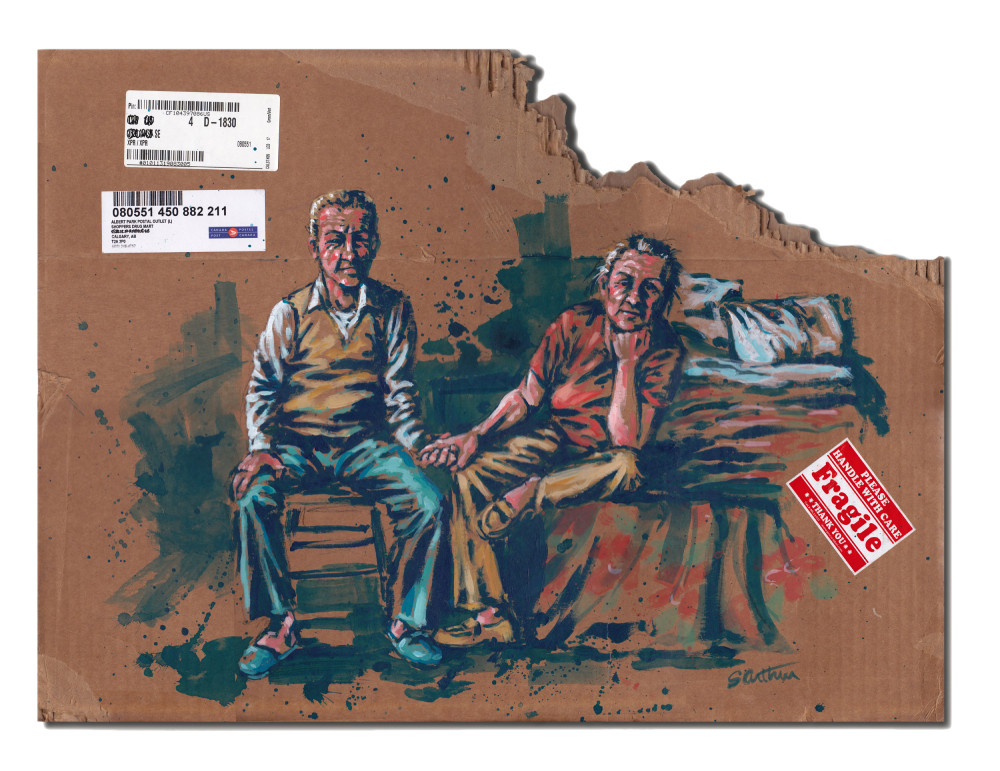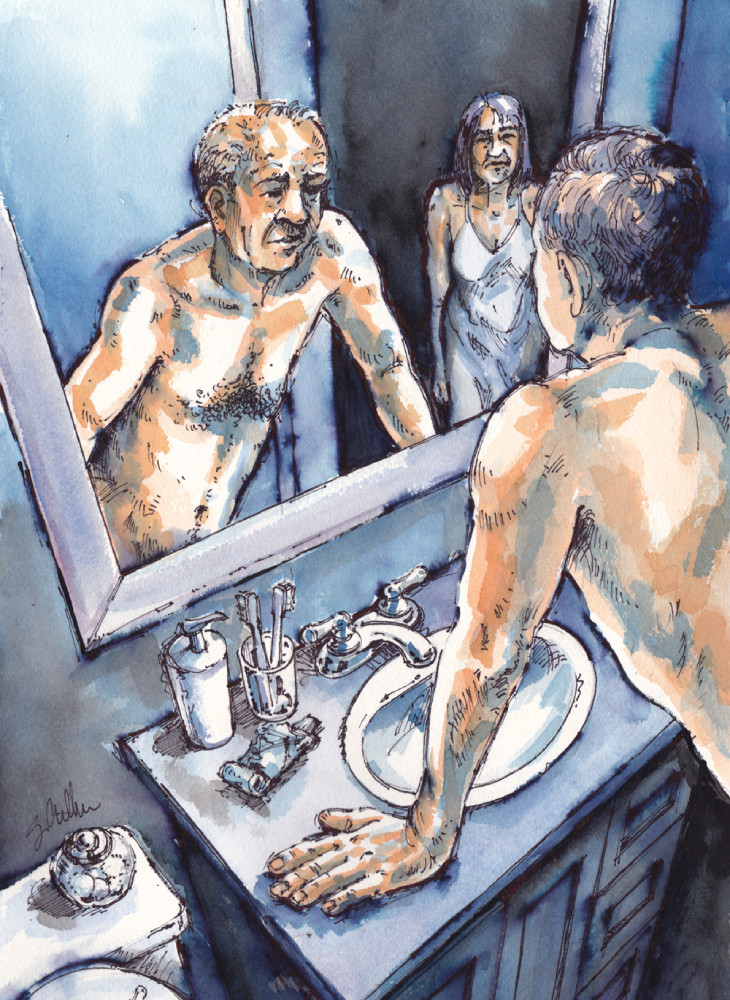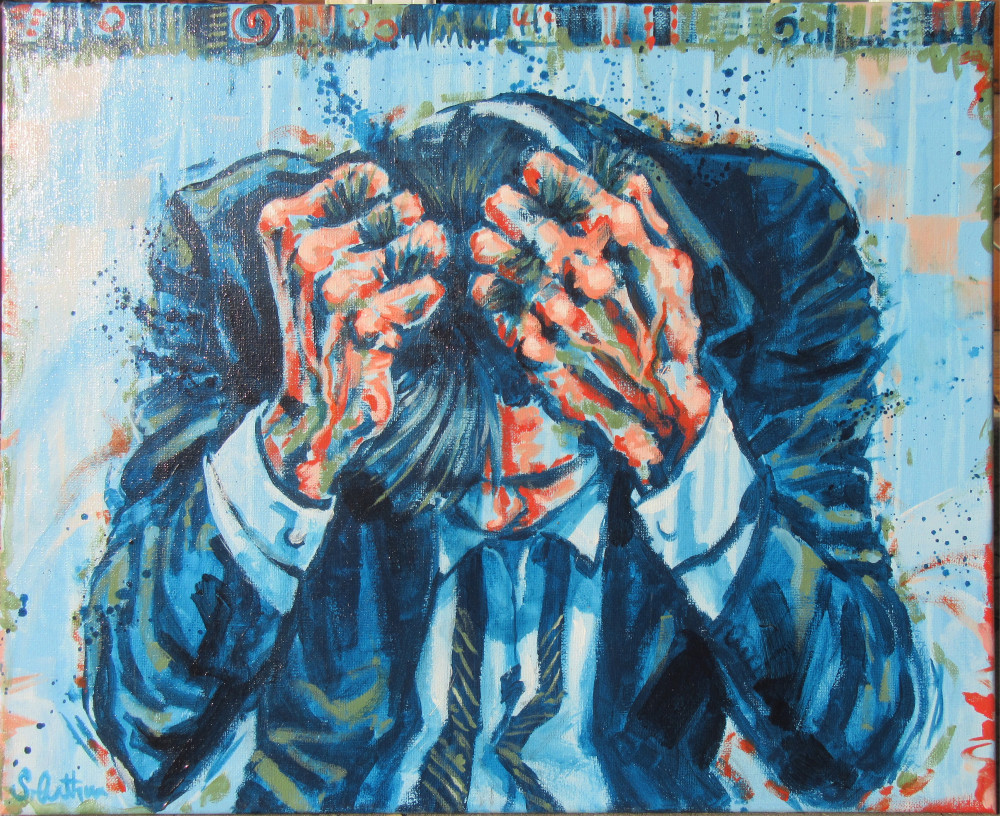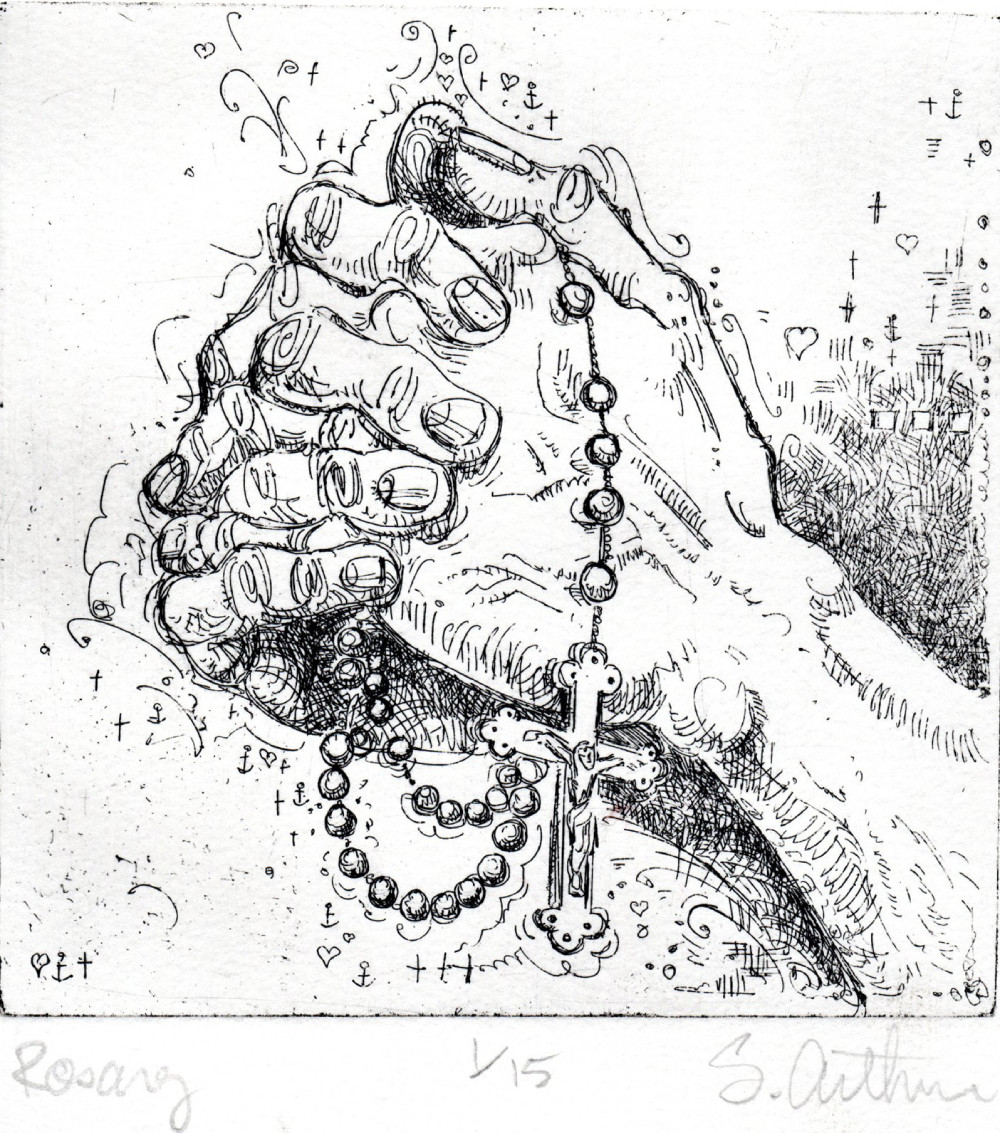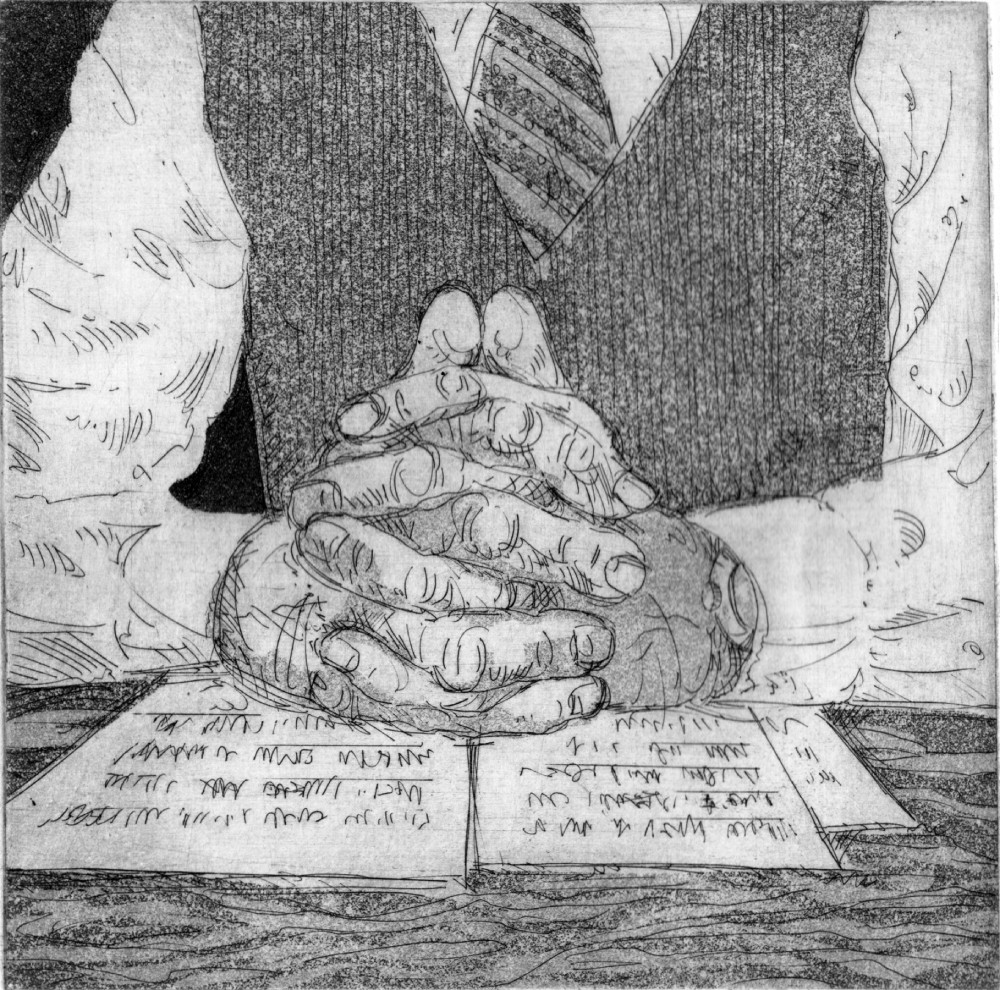 "I am a visual artist whose art is primarily figurative, but on occasion, subject matter associated with the objects of daily life. I work in a number of mediums including acrylic paint, watercolour, pen and ink, and  etching. I find the exploration and combination of different materials allows me to choose the best medium to suit the subject matter and mood of the art. Experimentation also allows me to continually stretch my  abilities and keep the artistic process fresh.
"My background as a designer has influenced my love of bold colours, patterns, and textures. My compositions are crafted with great care. I strive to accurately reproduce structure and anatomy. In contrast, my technique tends to be expressive, layered with painterly brush strokes, splatters, intricate lines and doodles. At times the act of painting takes over and becomes spontaneous. This is when I feel my Creator guiding my hand––to create.
"I find inspiration in the people I encounter in everyday life; common people who project an inner strength when facing life's toughest challenges or reflect the inner beauty of experiencing life's simplest joys. My recent work is focused on emotions; the human feelings that we all experience and can relate to. When I draw or paint someone, I aspire to provide a glimpse of their character, their story. I feel imagery like this can touch people, allowing them to see the beauty in all aspects of life and encouraging them to create their own personal interpretation of my art or perhaps reflect on their own experiences."
About The Artist (Sylvia Arthur):
"I am a graduate of the Alberta College of Art and I have worked as an exhibit designer, graphic designer, and illustrator for over 35 years. Throughout my career I have also continuously produced personal drawings,  paintings and prints to express myself creatively. In recent years I have focused on advancing my visual art through studio work, commissions, Calls to Artists and exhibitions."