Partnerships lie at the core of business; opportunities come about based on who you know. Ambrose Business has an extensive array of connections at their fingertips for students to take advantage of. It takes more than just researching companies and doing case studies on them. At Ambrose, students are encouraged to take a small step outside of their comfort zone, to network with the people that could lead to huge steps in their careers.
Beyond the Classroom
Image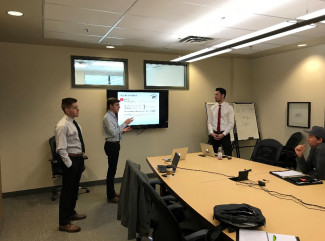 Our Ambrose business program vision is "to provide high quality, business learning experiences that equip students, organizations, and communities with values-based knowledge, meaningful connections, and community engagement opportunities that lead to: collaborative inquiry; innovative and sustainable solutions; and transformative social impact". As we seek to carry out this vision, we seek opportunities to connect our students with industry. Read more at Ambrose Business Students on Their Industry-Focused Experiences.
Soul Forum
Image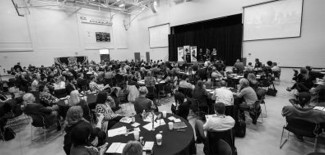 The Soul of the Next Economy Forum, hosted by Ambrose University for the past 5 years, has created a solid foundation of partners. The Soul of the Next Economy brings together individuals and organizations from across sectors to inspire innovative ways to create a more sustainable economy. Companies such as Vibrant Communities Calgary, Maple Leaf Foods, CBSR, and so many more partners with the forum and Ambrose to make it possible to engage in meaningful and transformational conversation regarding the future of business.
Read more in the Soul Forum Blog.
Hire our Grads
Image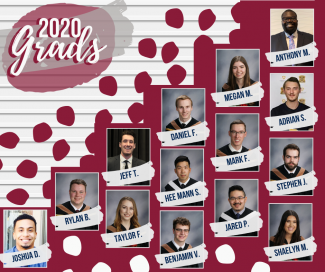 Good jobs are tough to find but our Ambrose grads are landing them. Many are differentiating themselves based on the handson industry opportunities they took advantage of while at Ambrose. Others made their job connections through Ambrose and other networking opportunities. Ambrose Business may help create the opportunities, but it is our grads and alumni putting in the hard work and creative thinking to fully realize them. Hear from some of our 2020 business grads here and read their blog here.
We engage with such organizations as ATB Financial, CPA Alberta, DECO Windshield Repair, Enterprise Holdings, Epic Roofing, Samaritan's Purse, PWC, Sponsor Energy, Fiasco Gelato, and Black Diamond Group through industry fairs, lunch 'n learns, and other networking events. Recent alumni are starting careers in some of these organizations, as well as large organizations like: Suncor, Apple, and PepsiCo; accounting firms like MNP; banks like BMO; non-profits and churches like Boys and Girls Clubs of Calgary and Experience Church; tech companies like SMART Technologies, and start-ups like Little Biz Marketing, Mobile Escape, and Tiller Digital. Our alumni continue to succeed and give back to their communities in a variety of careers once they graduate from Ambrose Business.
Advise the business program
The Ambrose University Business Program is committed to training students for real-world work in their respective fields. Part of this training involves connecting the program and the students with real-world professionals. One of the ways we stay current and connected is through advisory committees for our streams. The mandate of these committees is to advise our professors and the business program on those streams and to connect with our students.
Marketing Advisory Committee – launched in March 2020 and also met in June 2020. Members include:
Human Resources Advisory Committee – launched in June 2019 and met two times since to complete its first year. Members include:
Do you want to advise on our business streams? We are looking for experts in accounting, business analytics, and entrepreneurship. If you would like to participate in any of our stream advisory groups, contact business@ambrose.edu or a business faculty member.
Stay up to Date
Keep up to date with exciting job opportunities on Ambrose's Job Board. Follow other ways we engage with organizations on Ambrose Business LinkedIn. Do you want to be a part of Ambrose Business job fairs, partnerships, or internships? Contact business@ambrose.edu for more information.